New Moon Hike - Upper Lesmurdie Falls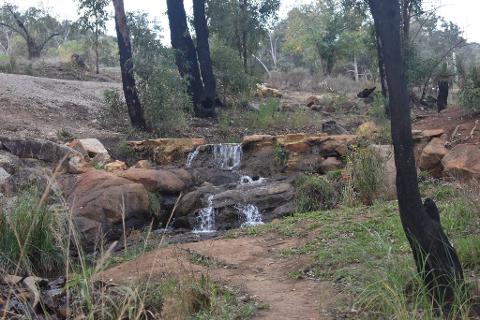 Duration : 120 Minutes (approx.)
Location: Perth, Western Australia
Product code : P6MSMT
New Moon Hike - Upper Lesmurdie Falls
Explore under a new moon when the stars are at their brightest, it's a wonderful opportunity to experience the forest in stillness and in peace. Our senses become heightened—our eyes are forced to adjust to the lower light, and our ears search out sounds in the silence.
We obtain a new perspective on the things that have become overly familiar in our daily lives. In the hues of gray, black, and blue, the stars silvery light bounces off leaves and tree-trunks, giving us a chance to experience the world we know in new light. As we take a moment in our hike to raise our eyes up skywards, and bathe in the starlight, we are reminded that we are on a planet hurtling around those stars, and how wonderful this planet is.

We invite you to join our guide, walk beneath the new moon and fall in love with nature all over again.

$15 per person (Max 15)


Includes:
Guided Hike, Nature Immersion, Singing Bowl Sound Healing, Snacks/Herbal Tea
Saturday November 18th
Meet time 6.00pm

Trail info:

This is a 3 kilometre walk within the Upper Lesmurdie Falls National Park. The trail mainly follows wide tracks through the bushland and is of a very high standard that most people will find an easy and very rewarding walk.
Meet at main carpark at the end of Falls rd 5mins prior please.
You need:

Plenty of water, Sturdy Shoes, Insect repellent, Clothes to suit the activity & potential weather conditions. Headlamp or Torch


Payment Terms:
Payment Terms - Payment can be made via Credit Card, Paypal or Bank Transfer & must be made at time of booking. Cash is not accepted on the day.
Cancellation Policy:
Strict 48hrs notice is required for refund. You are welcome to onsell your ticket if it falls within this time.
The walk will only be cancelled in extreme weather conditions.
Important Info:

This is a unique experience & your full focus is required.
We also want you to be completely disconnected from technology so phones, cameras etc are not permitted, see nature through your own eyes. We will usually have a camera with us to take some images which you are permitted to view/share from our Facebook page once they have been uploaded. If you love the areas we take you too, take your family back with your camera & take all the pics you want then:)

Suitable for most fitness levels. You do not have to be incredibly fit but there are often steps, or steep ascents & descents so you must be able to handle that terrain. Unfortunately we are unable to cater for wheelchair access.

Children are welcome but they must be of an age where they can sit quietly themselves without disturbing yourself or anyone else as we do quiet a bit of reflecting activities & silence is a large part of those activities.