Torndirrup National Park and Bay Highlights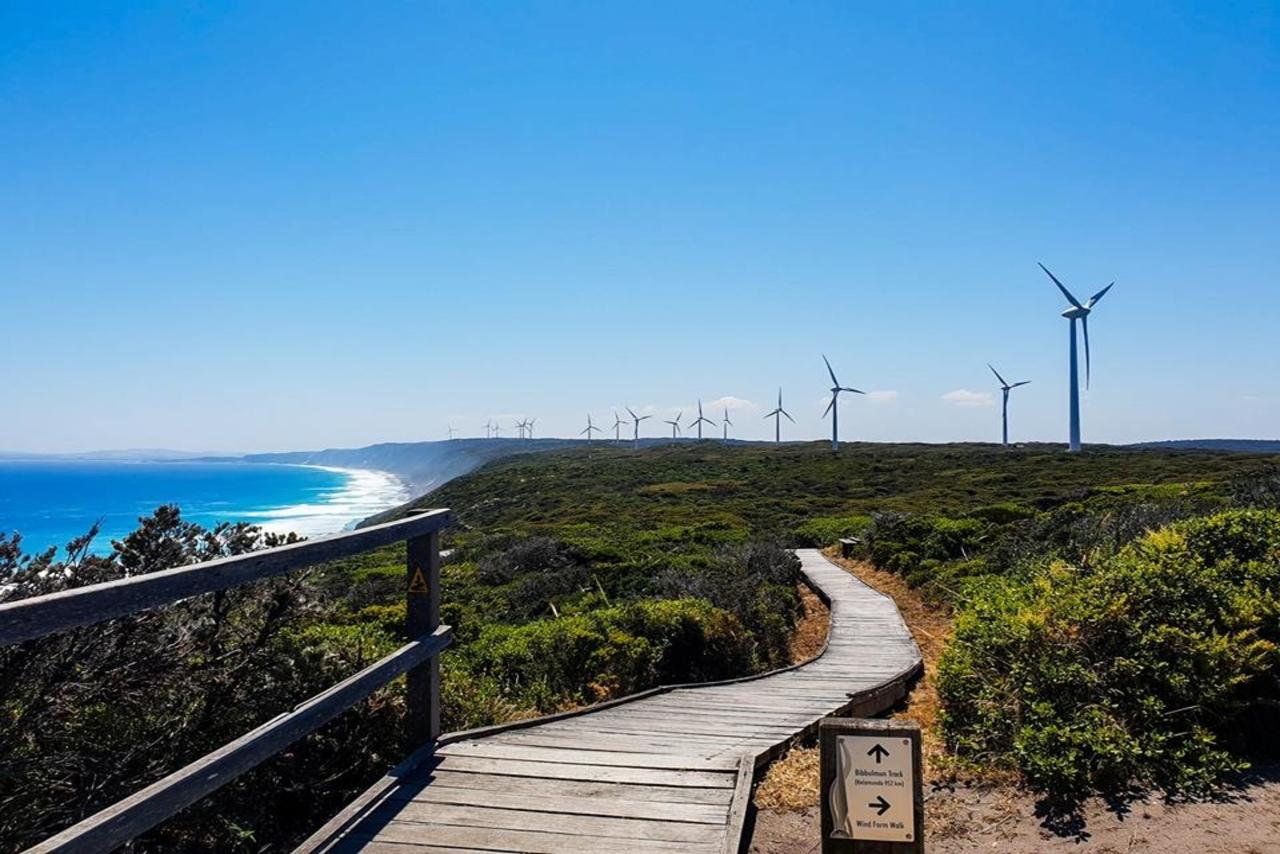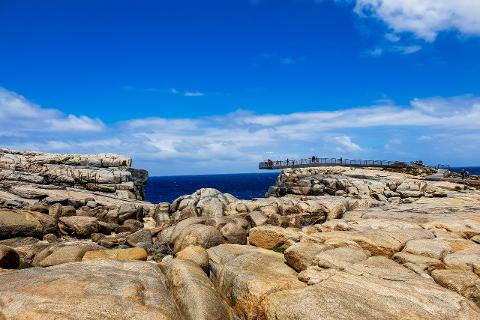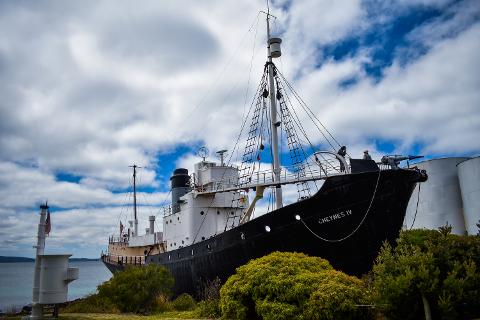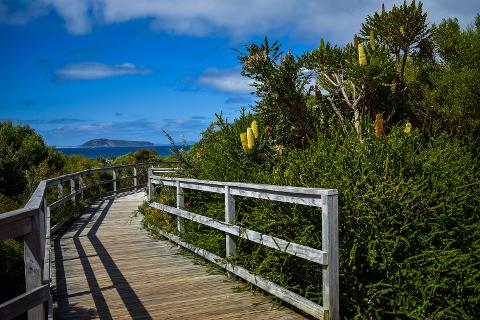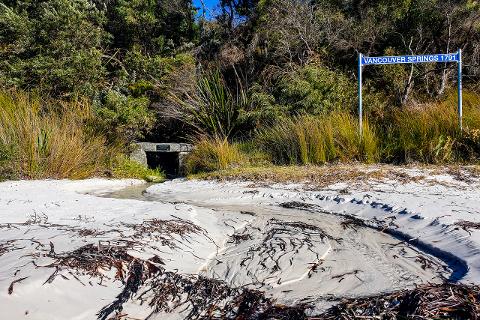 Duration: 7 Hours (approx.)
Location: Albany, Western Australia, Western Australia
Product code: PNR8C7
Explore the beauty of our rugged coast from Torndirrup National Park out to Frenchman Bay. Admire the giant wind turbines at the Albany Wind Farm, Be awed by the fierce ocean at The Gap and Natural Bridge, Step back into history at Frenchman Bay, Explore an intact whale processing factory and whale chasing ship at Albany Whaling Station, Visit Australian Native Animals and Wildlife at the Australian Wildlife Park and Regional Wildflower Garden, and admire the views of Jimmy Newells Harbour.
Adventure Awaits!
From AUD $135.00 per person
Departs: Tours available for Cruise Passengers or on demand
Duration: 6hrs approx.
Location: Ex Albany - Heading through Torndirrup National Park, Vancouver Peninsula out to Frenchman Bay.
Group Size: There is a minimum of 2 people required for this tour to run. Maximum 12 people per tour.
Pick-up / Drop-off Locations and Times:
Pick-up at 217 York St, Albany (outside Albany Visitors Centre) 9.00am
Drop-off at your hotel or 217 York St at approximately 4.00pm

Pricing:
Adult: $165pp (15 and over)
Child: $135pp (4-14 years)
Family: $550.00 (2A+2C)
Please note that prices exclude a booking fee which is added at time of checkout. We hope you understand that as a small family run business we simply are not able to absorb all costings and fees. Direct bookings via email do not attract this fee.

Please contact Chelle on 0439463285 or via email chelle@downunderdiscoveries.com for all bookings and enquiries.
Highlights of the Experience
Albany Wind Farm
Be amazed by 12 of the largest wind turbines in the southern hemisphere as we explore the Albany Wind Farm, which provides around 75 per cent of clean, green electricity for Albany. Standing in an elevated position approximately 80m above the Southern Ocean and in close proximity to the coastline makes this an exceptional wind farm site rewarding visitors with sweeping views across Torbay to West Cape Howe National Park and the city of Albany to the east as they stand beneath feeling dwarfed by the massive size of the turbines.
Jimmy Newells Harbour
A trip along the coast is not complete without stopping at Jimmy Newell's Harbour, a beautiful natural inlet in Torndirrup National Park. The harbour is a 500m deep cleft in the 150m high limestone capped-granite, with boulders dominating the more protected inner shoreline, with waves that average less than 1m high. The harbour is named after local fisherman Jimmy Newhill or Newell, an ex convict from NSW, who was caught in an unexpected storm and luckily driven to the shelter of the harbour.

Frenchman Bay
Enjoy morning tea at Frenchman Bay and take a step back in time as you hear about the French and British Explorers including Captain George Vancouver & Major Edmund Lockyer's expeditions. Explore The Ruins of the Norwegian Whaling Station, The Wreck of the Elvie and Vancouver Springs. Learn about Mistaken Island which was in fact the first Quarantine camp in Albany until the complaints about basic living conditions saw it moved. In 1971, the island was declared as a class 1A Nature Reserve with a total area of 12 hectares and is home to a colony of Penguins. The area adjacent to the island is used to cultivate mussels on long lines.
Australian Wildlife Park
Discover and meet the friendly native wildlife of the Australian Wildlife Park as we walk through the enclosures of this small park. Wombats, bandicoots and possums you may have heard of, but have you met a quoll, bettong, pademelon or woylie before? The park is also home to rare white kangaroos, flying foxes and Frank, the resident koala. Their friendly wildlife are waiting to meet you.
Whalers Galley Cafe
Enjoy the view from the lovely alfresco dining deck as we sit back and relax for lunch at the Whalers Galley Cafe where you can choose from a selection of light lunches, cooked seafood, coffee and homemade cakes.
Regional Wildlife Garden
Wander along the wooden boardwalks of the Regional Wildlife Garden enjoying the natural beauty while you search for birds and frogs which have made happy homes there. Viewing stations along the way allow you to sit and take in the stunning coastline and offer perfect whale watching spots in the winter months. It is a nature photographer's paradise featuring dozens of wildflower specimens, all endemic to the South West region of W.A.
Albany Whaling Station
Explore the worlds only complete whaling station and experience a fascinating insight into Albany's colourful past. We join a guided tour through the restored whale processing factory and hear stories of the men and women whose livelihoods depended on Australia's whaling industry of yesteryear. Explore the last whalechaser in Australia, or stand underneath the skeleton of the last sperm whale harpooned in Albany. There is no other whaling display in the world as accessible as this! It is not always a pleasant story, but we believe it is an important story to share.
The Gap & Natural Bridge
We finish off our tour at the popular rugged coastline of The Gap and Natural Bridge. The iconic viewing platform at The Gap allows visitors to stand 40 metres above the surging seas, allowing you to see first hand the true power of mother nature. Raised pathways provide safe access to awe inspiring views as well as providing protection to vulnerable plants and lichens on the rock surface.
The pathway out to the Natural Bridge provides the perfect view of the bridge, an amazing span of granite demonstrating the awesome power of the sea when a heavy swell is running. Situated on the Torndirrup Peninsula which shelters Albany from the Great Southern Ocean, the sealed paths and lookouts with guard rails are a fantastic way to see this powerful coastline in all it's glory and equates to a top way to end a day sightseeing.
Operating since 2011, Down Under Discoveries is a well established Eco Certified Tour Company, certified to comply with Quality Assurance with Ecotourism Australia and Tourism Western Australia. Our commitment is to provide you with memorable nature based experiences, eco tours, kayaking, hikes & adventures throughout Western Australia, led by experienced, well trained Eco Certified guides and tour leaders. Come Experience Extraordinary Down Under.

COVID-19 Measures: Down Under Discoveries has procedures in place for Healthy Hygience and Physical Distancing, having completed a Covid-19 Safety Plan, the COVID-19 hygiene training and has also received accreditation as a COVID-19 Clean Practising Business.