Porongurup Meet Your Maker Eco Tour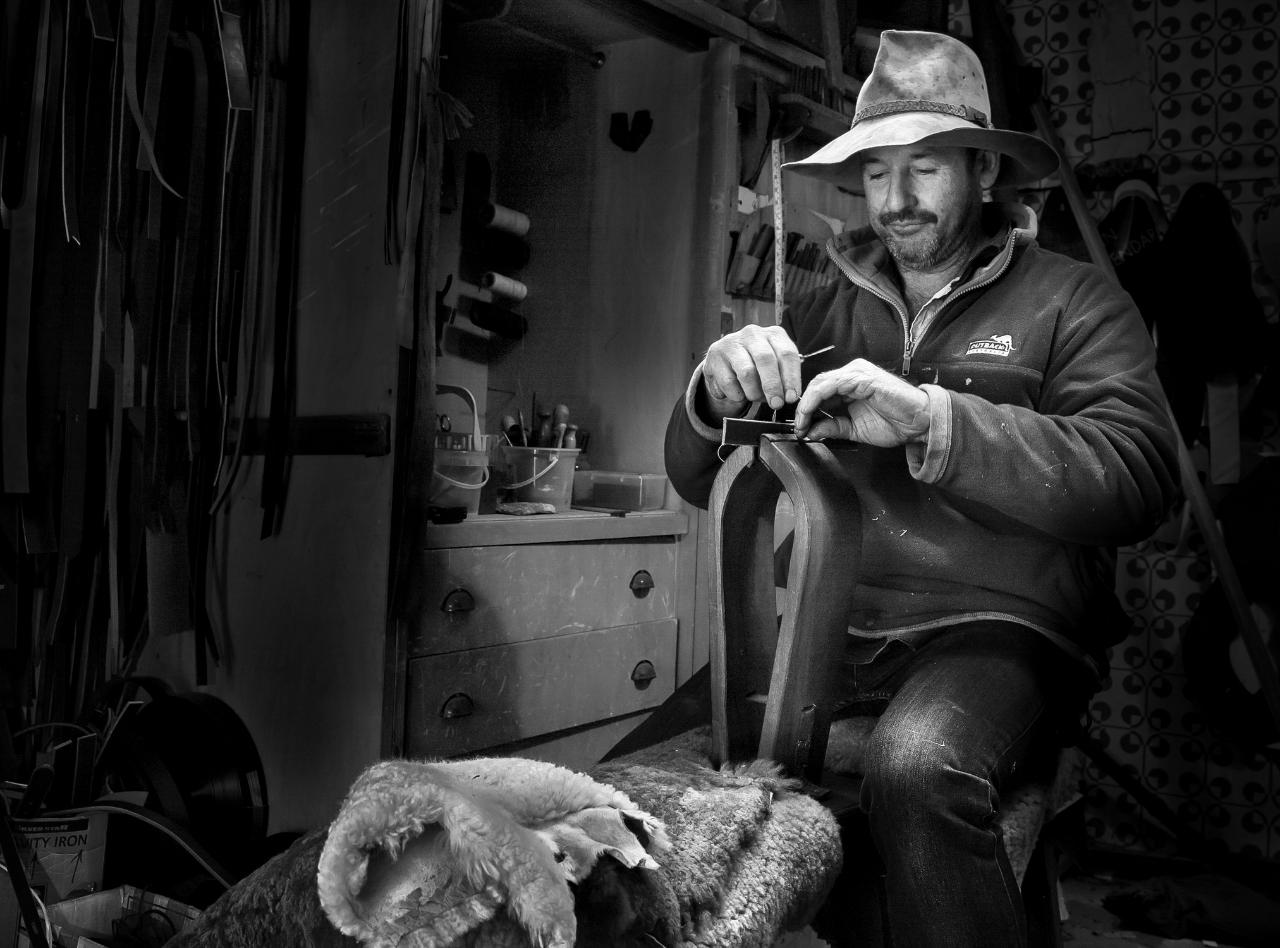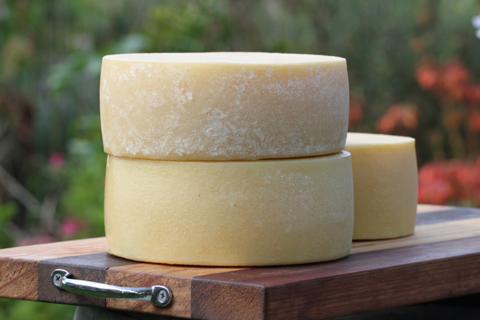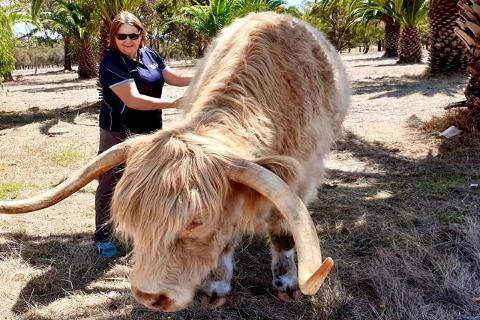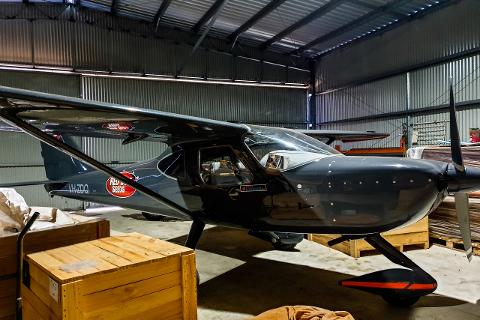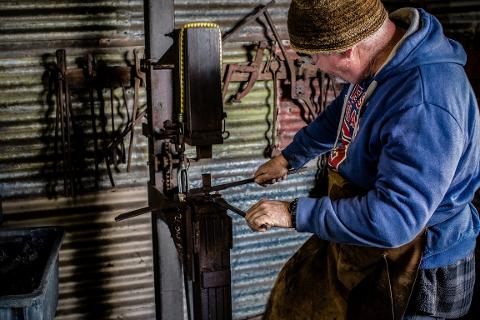 Duration: 9 Hours (approx.)
Location: Albany, Western Australia, Western Australia
Product code: PX56X2
A full Day Eco Tour immersing yourselves in the essence of one of the oldest mountain ranges in the world, the Porongurup Range. Join Down Under Discoveries as they take you behind the scenes on their unique 'Porongurup Meet Your Maker Eco Tour'. This is a special invitation to connect with the local culture, meeting local farmers, wine makers, environmental enthusiasts, blacksmiths, saddle-makers and history buffs. An authentic, immersive experience that is bound to provide you with memories that will last forever.
Adventure Awaits!
From AUD $165.00 per person
Departs: Wednesdays on demand (Other days available on request with minimum numbers)
Duration: 9hrs approx.
Location: Ex Albany - Heading through the ancient Porongurup Range
Group Size: There is a minimum of 4 people required for this tour to run. Maximum 12 people per tour.
Pick-up / Drop-off Locations and Times:
Pick-up at 217 York St, Albany (outside Albany Visitors Centre) 8.00am
Drop-off at your hotel or 217 York St at approximately 5.30pm

Pricing:
Adult: $239pp (15 and over)
Child: $165pp (4-14 years)
Family: $780.00 (2A+2C)
Please note that prices exclude a booking fee which is added at time of checkout. We hope you understand that as a small family run business we simply are not able to absorb all costings and fees. Direct bookings via email do not attract this fee.
Please contact Chelle on 0439463285 or via email chelle@downunderdiscoveries.com for all bookings and enquiries.
Highlights of the Experience
Woodburn Homestead, Farm & Saddlemaker
Step back in time with Steve Moir on the oldest farm in the Porongurup district. Established in 1860 as a sheep and dairy farm by the Dunn family who name the homestead 'Woodburn', and later sold to the Moir family in 1913. The homestead was built with fired bricks on the property, as well as natural timber for the floors, framework and roof shingles. The track to the Woodburn Homestead from Albany over the years took two days and became the road to the south-east with travellers arriving at the eastern end of the Porongurup Range on the second day of their journey, where they were able to water their horses and camp overnight before heading north towards the Stirling Ranges. Still very much a working property, Steve runs cattle, has some beautiful Clydesdale Horses on the property and is the last highly skilled Saddle Maker in the region making custom saddles for those looking for seeking quality hand made saddles, a rare find these days.

Porongurup Pure

Meet the Ewes and Moos at Porongurup Pure as they look forward to welcoming you to their sheep and jersey cow dairy at the foothills of the Porongurups. They are a single origin dairy – their girls graze the grass in their paddocks, they milk them in the dairy and then make a range of cheeses, yogurt and bottled milk in their cheeserie, all under the one roof. They pride themselves in letting nature do the job for them – happy content animals produce excellent quality milk. They use traditional cheese making techniques with minimum interference, letting the quality milk and seasons create a range of rich, robust flavours. Join in to experience the operations of the dairy, have a meet and greet with the girls and sample their range of handmade, artisan cheeses.

Red Dirt Seeds
Red Dirt Seeds has developed a reputation as an industry leader, specialising in revegetation and rehabilitiation of mine sites in Western Australia. Native seeds are harvested from existing vegetation from around each mine site and stored in their facility in Porongurup, then re-supplied for revegetation following each mine-sites closure. Jack Shiner's direct involvement in the development of the Pilbara/Goldfields region during the 1970's and 1980's kindled his appreciation for the unique ecological diversity of the region and a desire to participate in its restoration and preservation and this behind the scenes experience provides guests with a fascinating insight into the environmental rehabilitation requirements of the mining sector, a truly unique experience.

Maleeya's Thai Cafe and Bamboo Nursery, Highland Cattle & Eucalyptus Arboretum
Maleeya's Thai Cafe and Bamboo Nursery is located on a 135 acre Organic Farm with Pet Highland Cows with the property being classified as Land for Wildlife. Peter looks forward to showcasing some of their Bamboo Garden and Organic Nursery, featuring many bamboo species, some rare species. Guests are also given the opportunity to walk through a unique arboretum with different Eucalyptus Trees before heading off to meet their long-haired, long-horned pet Highland Cattle.
Castle Rock Estate
Castle Rock Estate is nestled on the eastern slopes of the Porongurup Mountain. The vineyard has a cool and elevated northerly aspect, resulting in intensely flavoured wines, many of which have picked up a swag of awards, with Rob Diletti, owner and winemaker, being recognised as one of Australia's finest winemakers. Castle Rock Estate looks forward to taking you behind the scenes on a short vineyard tour which includes a Winery tour and tasting in winery subject to seasons. Wines may include 3 to 4 Pinot Noirs -same vintage with different wine-making treatments and 3 to 4 Rieslings, vintage comparisons and different wine-making treatments. Guests will also indulge in a Ploughmans Lunch incorporating local produce, whilst immersing themselves in the mountain views that surround them.

Lothlorien Studio
Overlooking the ancient and picturesque Porongurup Range, multi award winning artist, blacksmith and woodworker Dave Taylor, has built his rendered straw-bale art studio and workshops to pursue his passions for wrought iron and woodwork. The natural warmth and cave like rustic charm of the straw-bale building, spectacular panoramas and the powerful ring of hammer on anvil combine to create an experience unique in the Great Southern. Using the traditional blacksmith techniques of 'hammer and hand', beautiful local and recycled timbers, and hand rubbed finishes, Dave's work embodies his ideals of craftsmanship, artistic individuality and environmental awareness. His bespoke work covers a wide range from award winning sculptures featuring a combination of wood and wrought iron, entry statements for local towns, thru to hand forged layered Damascus blades for chefs to collectors.
Bollygum Dell
A spring-fed freshwater lagoon, local cultural history, bush buggy ride & your own personal biodiversity hotspot guided tour make up some of the delights to be had at Bollygum Dell. We invite you to learn what makes this place special. Bollygum is also a working farm on a sustainable stand-alone solar powered property, designed from the outset to leave a minimal footprint on this beautiful and sacred place. An untouched pocket where time stands still…… a place to enrich the soul!

Operating since 2011, Down Under Discoveries is a well established Eco Certified Tour Company, certified to comply with Quality Assurance with Ecotourism Australia and Tourism Western Australia. Our commitment is to provide you with memorable nature based experiences, eco tours, kayaking, hikes & adventures throughout Western Australia, led by experienced, well trained Eco Certified guides and tour leaders. Come Experience Extraordinary Down Under.

COVID-19 Measures: Down Under Discoveries has procedures in place for Healthy Hygience and Physical Distancing, having completed a Covid-19 Safety Plan, the COVID-19 hygiene training and has also received accreditation as a COVID-19 Clean Practising Business.